Seven Takeaways From VP Records' 'Dancehall Anthems': New Recordings From The Golden Era
(repost from Dancehall Mag)
In a dynamic collage of potent harmonies and rhythms from the Golden Era of Dancehall and Reggae, VP Records has created a playlist to take us back in time while stirring fresh new feels. The project, Dancehall Anthems, released October 16, is a set of new recordings of classic Reggae and Dancehall songs from the '70s and '90s brought to you by a select list of deejays of today.
The mastermind behind the new production is none other than VP Record's very own Jeremy Harding and features elites, Sean Paul, Beenie Man, Agent Sasco, Wayne Marshall, Kabaka Pyramid, Ikaya, Ginjah, Runkus, Blvk H3ro, Bugle, Royal Blu, Naomi Cowan, and Kumar, taking on classic material from Yellowman, Michigan & Smiley, Ken Boothe, Tenor Saw, Papa San, Louie Culture, and others.
As we trailed the contemporary impressions on these timeless classics, we realize the composition's long-standing history with VP Records and also the impact these songs had on revolutionizing the genre.
Jeremy Harding, Dancehall Reggae Producer – "Originally, this was going to be a VP Records 40th-anniversary project, but it expanded, as I wanted to pay tribute to the history of dancehall in the broadest sense, reconsidering iconic songs and particularly the roots of the genre, including what played heavily on Soundsystems when I was growing up. I wanted to give the artists, new and veterans, the chance to put their spin on these classics," said producer Harding.
The first tracks released from the album included Beenie Man's Mad Kings, his update of Yellowman's Zungguzungguguzungguzung.  This was followed by Kabaka Pyramid's exceptional interpretation of Michigan and Smiley's Nice Up The Dance, then Wayne Marshall's dead-on rendition of Tenor Saw's Lots of Sign, and Runkus' ode to Papa San's Strange.
Now as the project's début unfolds, we found inventive transformations that left some pretty satisfying imprints.
Agent Sasco Annihilates In His Remix of Dust A Sound Bwoy.
On what is now one of the biggest sound-clash dubplates of all time, Agent Sasco tackles Super Beagle's 1988 Dust a Sound Boy annihilating the airwaves to pull-up several forwards.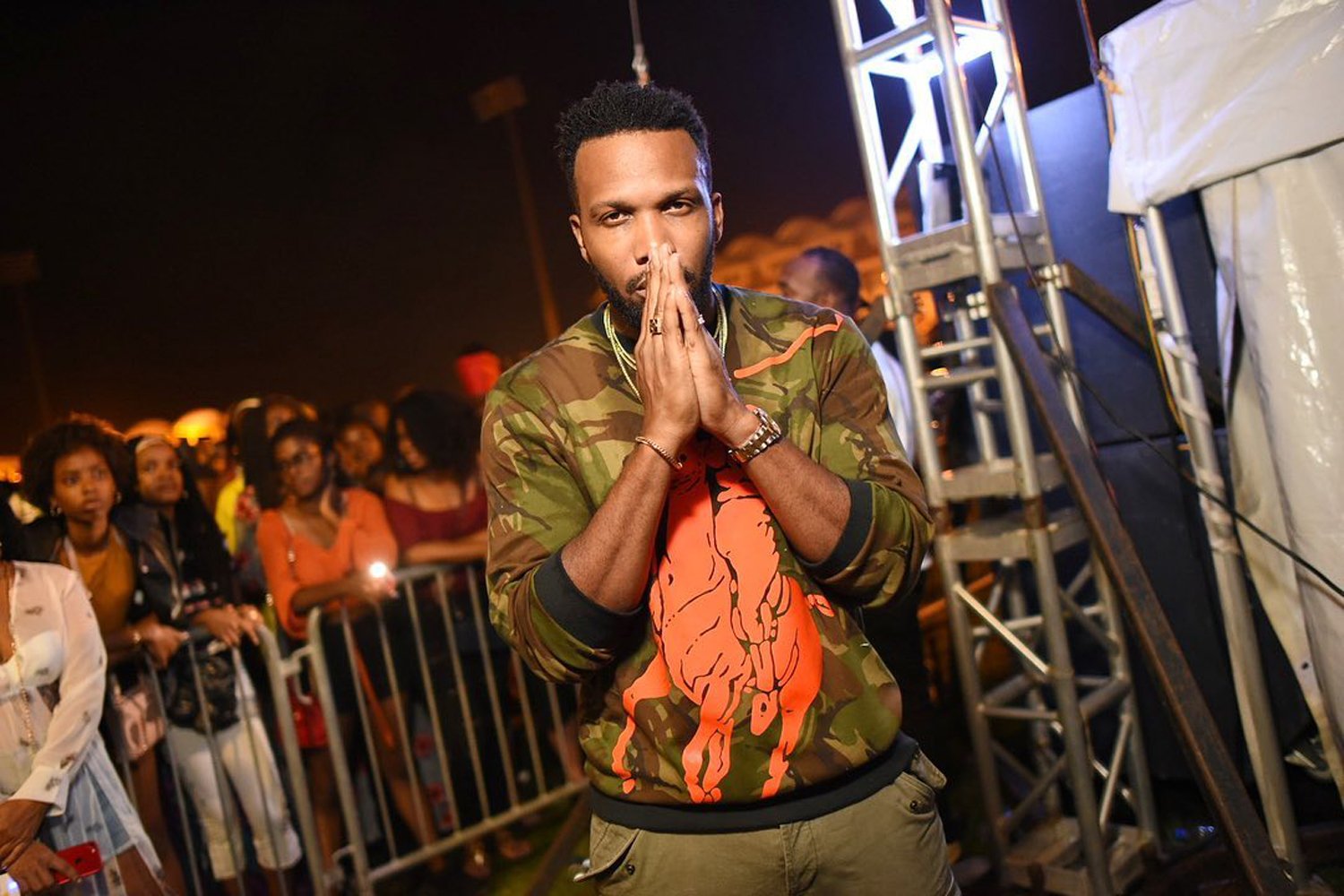 Sasco jumps on the old-timer's original verses, to spit his raspy and in-charge tones with up-to-the-time verses. The remix is an extension of the song's concept, thus providing an updated sound-clash dubplate to intimidate on even amplified levels. Unfortunately, "Singy Singy Tarrus Riley" was exampled to execute his dusting promises.
Sean Paul's Performs A Stellar Rendition Of No Puppy Love
Sean Paul reworks music from Dancehall veteran Tiger on his infamous 1986 single No Puppy Love.  Paul's track on the new collection, entitled, Marijuana Mi Love, follows Tiger's lyrical flows with a completely new set of rhymes to express his love for the herb while riding a restructured riddim.
Even though Paul completely re-hauled Tiger's initial release, the remake is still very reminiscent of the original track. It is an ingenious homage to the late icon, evoking a fresh new appeal.
Check out Sean Paul performing Marijuana Mi Love in animated visuals by Kieran Khan Production here –
Blvk H3ro Stands Out
Dancehall vet Half Pint is a hard act to follow. A gifted vocalist in the hardcore world of Dancehall, Half Pint was a force to be reckoned with back in his day. Notorious for singles like I'm Not A Substitute and Level The Vibes, his 1986 single Greetings was a soulful anthem that maintained its momentum for years to come.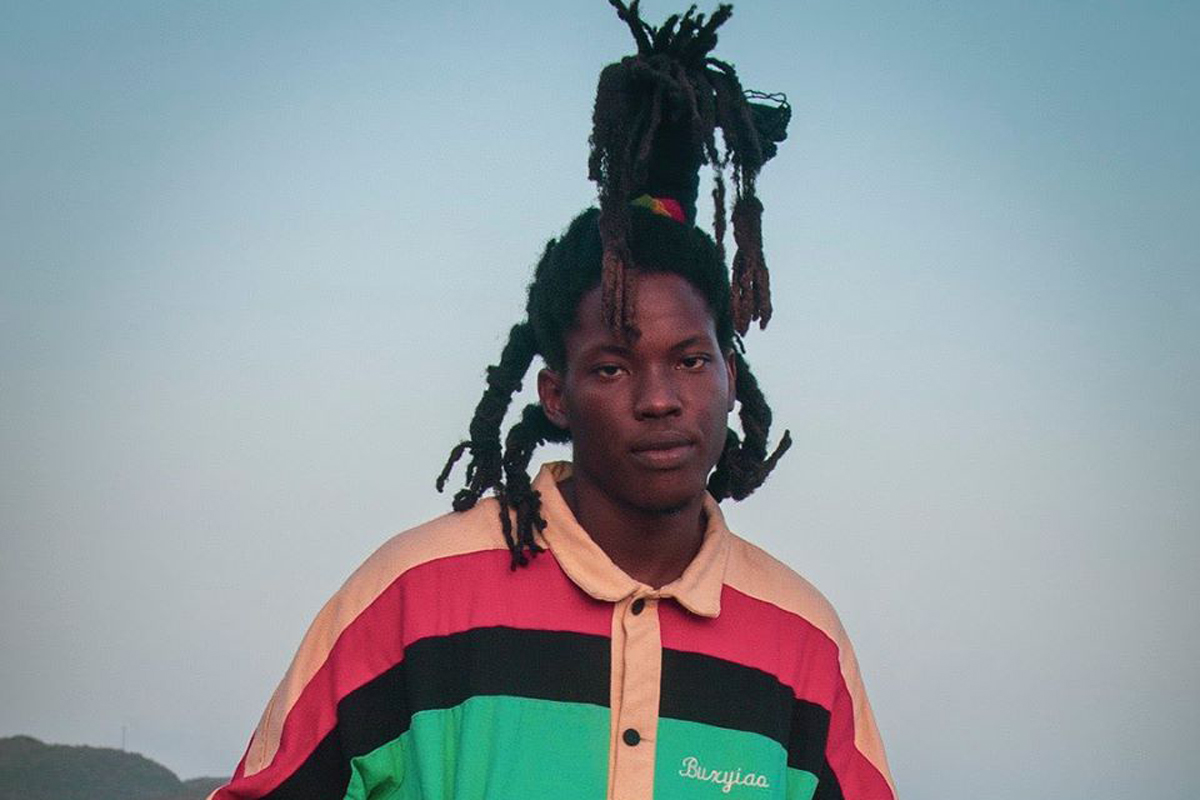 Reggae singerBlvk H3ro, a greenhorn in the field and who we see as one of today's roots revivalists, unleashes some surprising vocals to harmonize Half Pint's mega single Greetings even further. In his remake of the single, H3ro combs every inch of the track, applying his melodic enhancements at every opportunity, while creatively leaving his Rastafarian infusions along the way.
Naomi Cowan Is Splashing & Dashing
Taking on the late Garnet Silk's Splashing Dashing, Jamaican songbird Naomi Cowan re-verses the single with remarkably crisp sounding vocals. Her interpretation of the 1994 hit single is a confident delivery, applying mesmerizing elevations of harmonic ranges.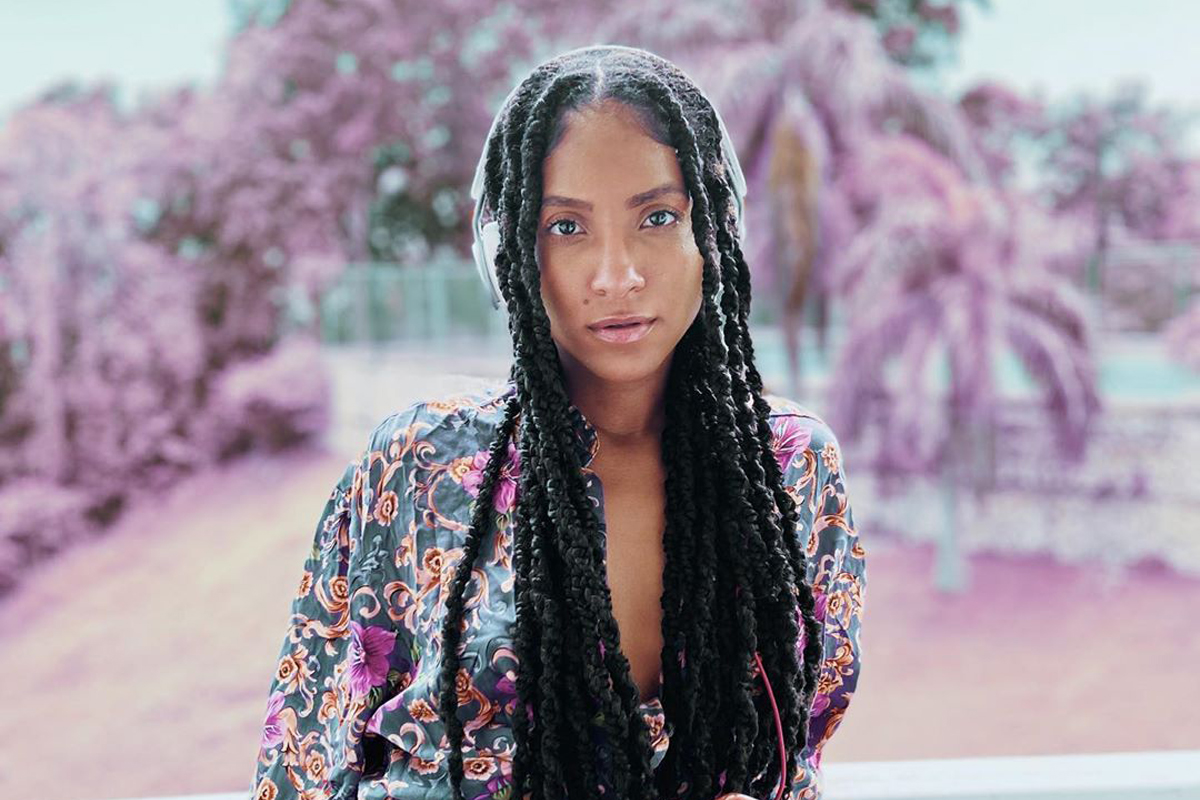 Cowan evidently has a love and respect for the old-school tune; she carefully simulates the cadences and quality of Silk's original arrangement. According to the VP Producer, Harding said Naomi was one of the artistes on the project that wanted to pick her own song.
"Surprisingly, a lot of the artists called their own shots", he said. Further adding, "Naomi Cowan chose Garnett Silk. I'm like, you're sure you wanna tackle a male song? She said 'sure that's exactly what I wanna do and not do a female version'.
New Recording With Little Changes
Except for Sean Paul's altered and extensive lyric change on Tiger's Puppy Love, the other revised tracks on the Dancehall Anthems catalog are close renditions to the original tunes.
There were many instances where the artistes kept the same tenor and style of the song's delivery with just minor tweaks. Nice Up The Dance, Lots of Sign, Ganga Lee, Sorry, Splashing Dashing, Tune In, Without Love, and Love Overdue especially are indistinguishable compositions.
The Legends Would Be Honoured
As we find that there was due diligence in maintaining the flows and flavors of these old school tracks, one can't help but think that the legends themselves will appreciate the tributes. While some have passed away, (RIP Garnet Silk, Tiger, Tenor Saw, Gregory Isaacs) we can look forward to hearing what the ones still with us will have to say.
Although, King Yellowman wasn't all too pleased that his rival Beenie Man was selected to cover the remake of his single Zungguzungguguzungguzeng.
At the time of expressing his discontentment (earlier in July), Yellowman said he hadn't heard the new version but preferred if it were either done by the likes of Shaggy or Sean Paul but in essence, was conceivably honored for the recognition by VP Records.
Old School Reggae & Dancehall Will Never Die
With a plethora of new Dancehall artistes taking over the music scene and bringing in their fresh and re-invented sounds, fans can rest assure that their inspiration from the predecessors is everlasting and their enthusiasm for early Reggae and Dancehall music is undying.
The 2020 release of VP Record's Dancehall Anthems is a true testament to that. The diligence and passion displayed by the artistes on the collection for the re-makes of these classic tunes was pretty remarkable and showed commendable efforts.